Today my friend Yuuka from Tokyo came to Germany. She'll be a student in Saarbrucken for a year.
So I went to welcome her at the Frankfurt Airport. It was so nice to see her again and I hope she'll have a great time in Germany. ユーカ頑張れ!
I like going to the airport. Seeing all the people coming from and going to all the countries makes me wanna travel so badly. Before I came to Germany over the summer I had plans to go to London, Paris, Stockholm and Amsterdam, but I never found the time to go. Sooo sad!

I got an eye infections, that's why I had to wear my glasses today. But lucky me, just got new ones, so I didn't feel as bad as usual wearing glasses. I kinda really like them, Ray Ban New Wayfarer.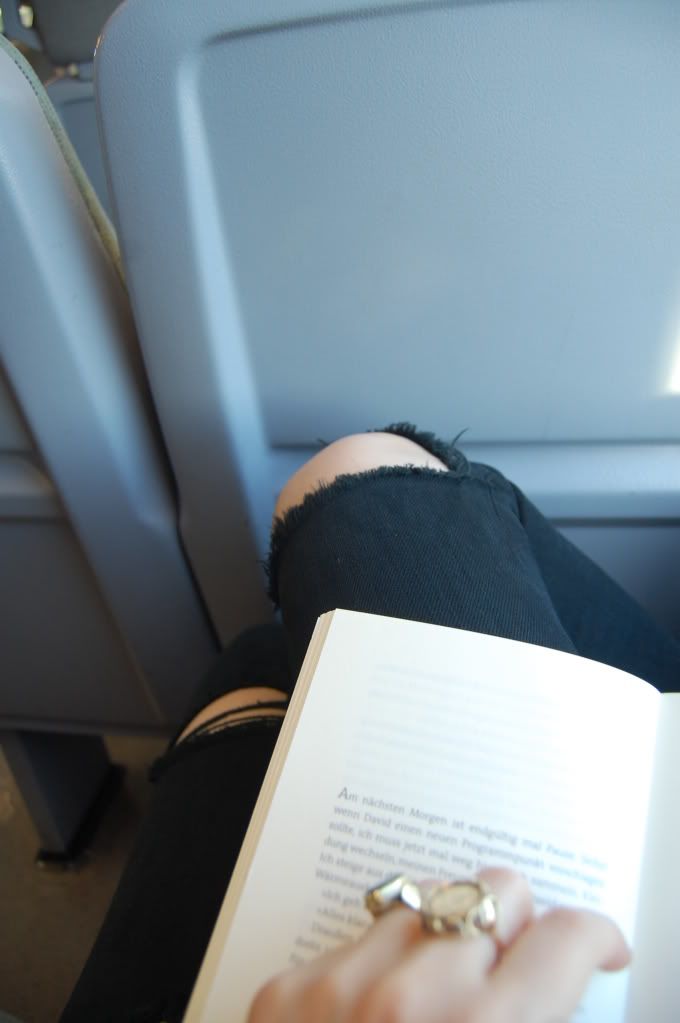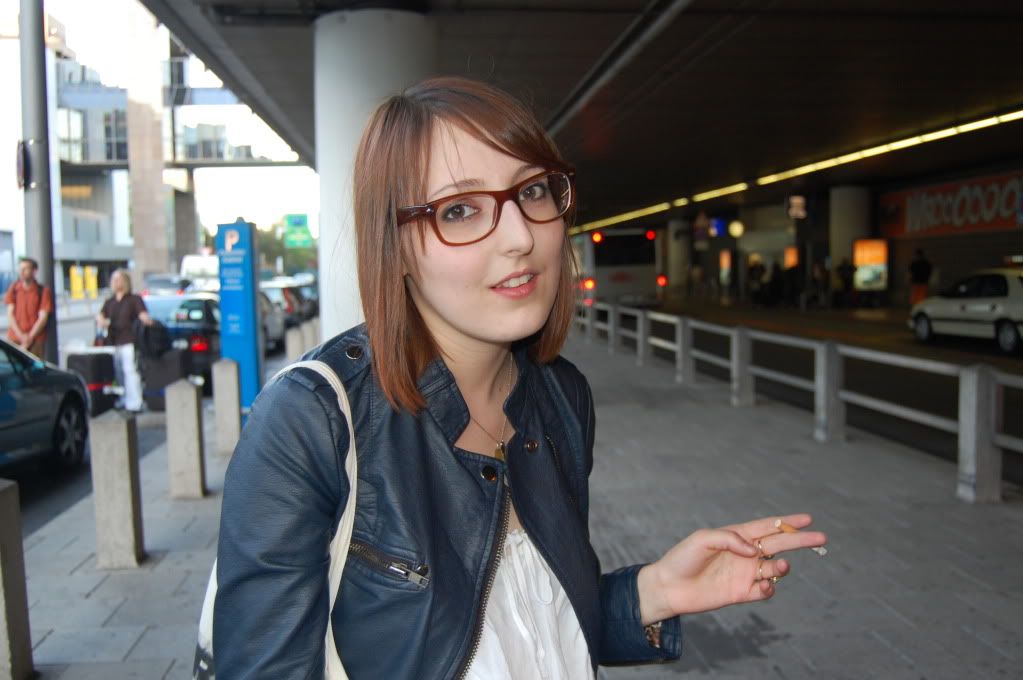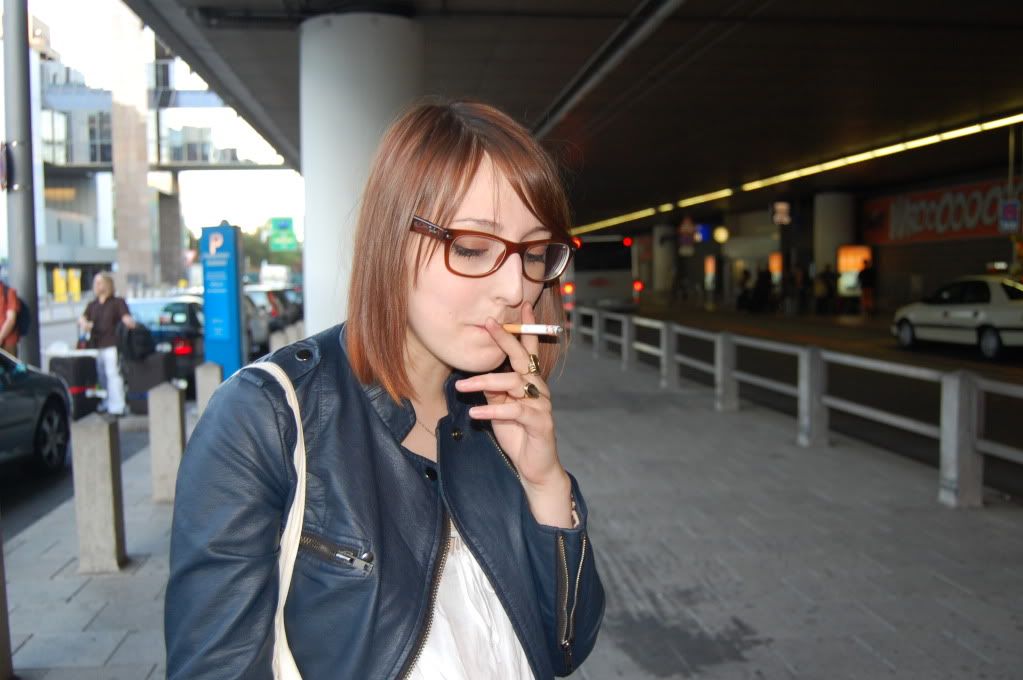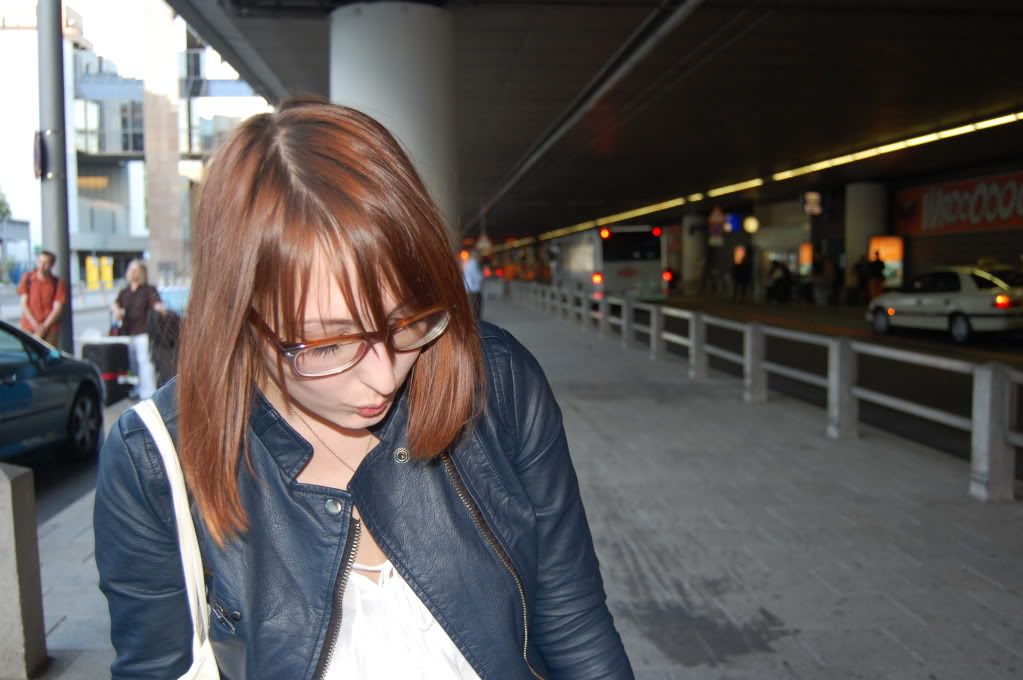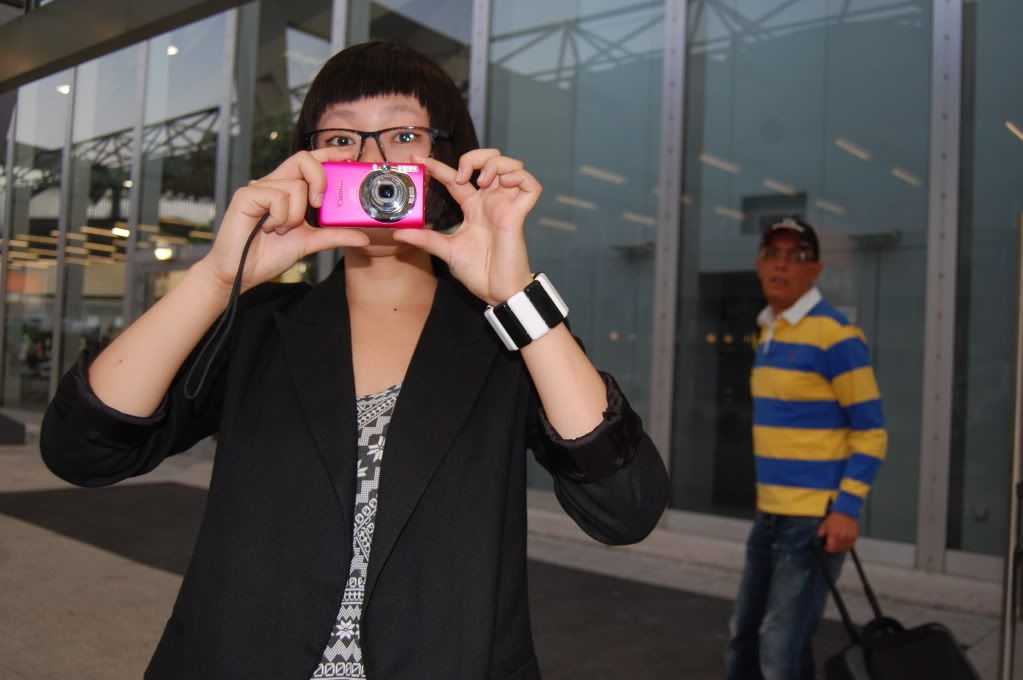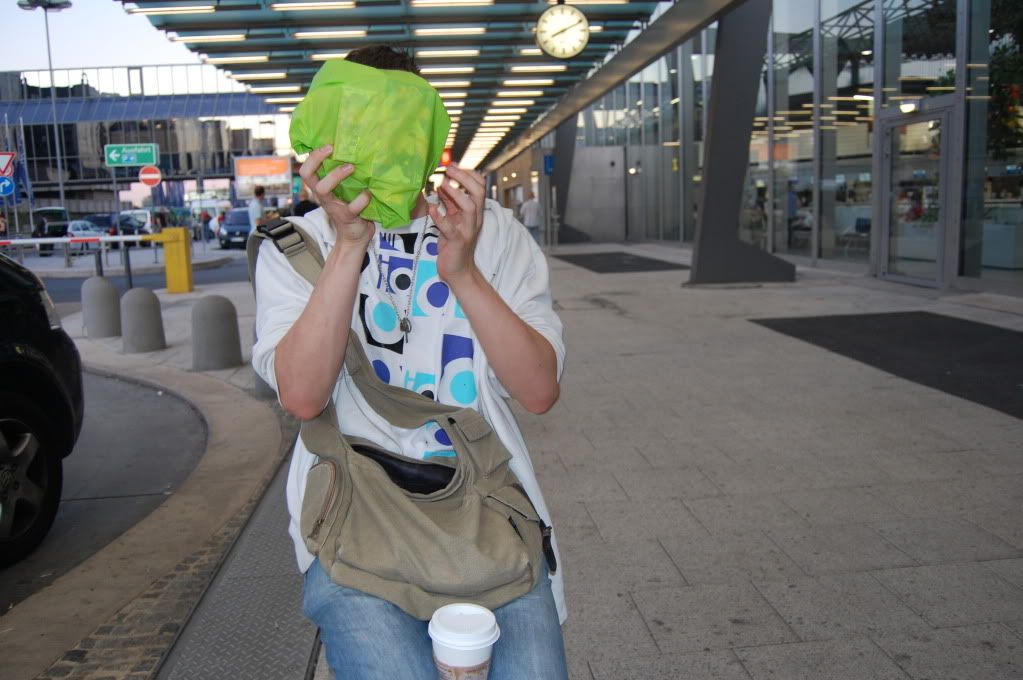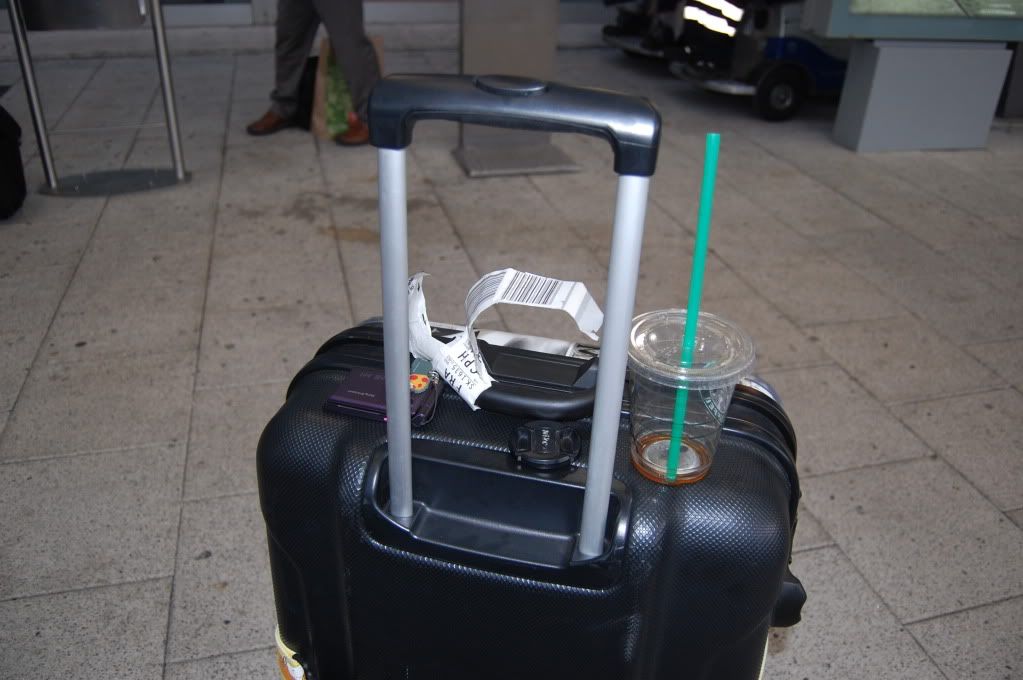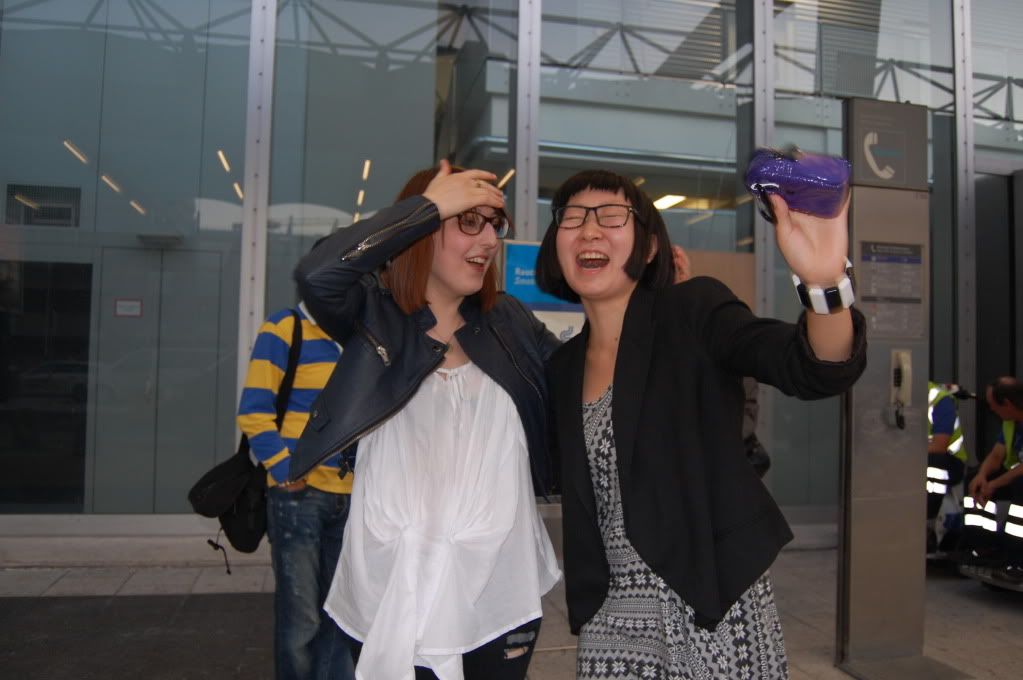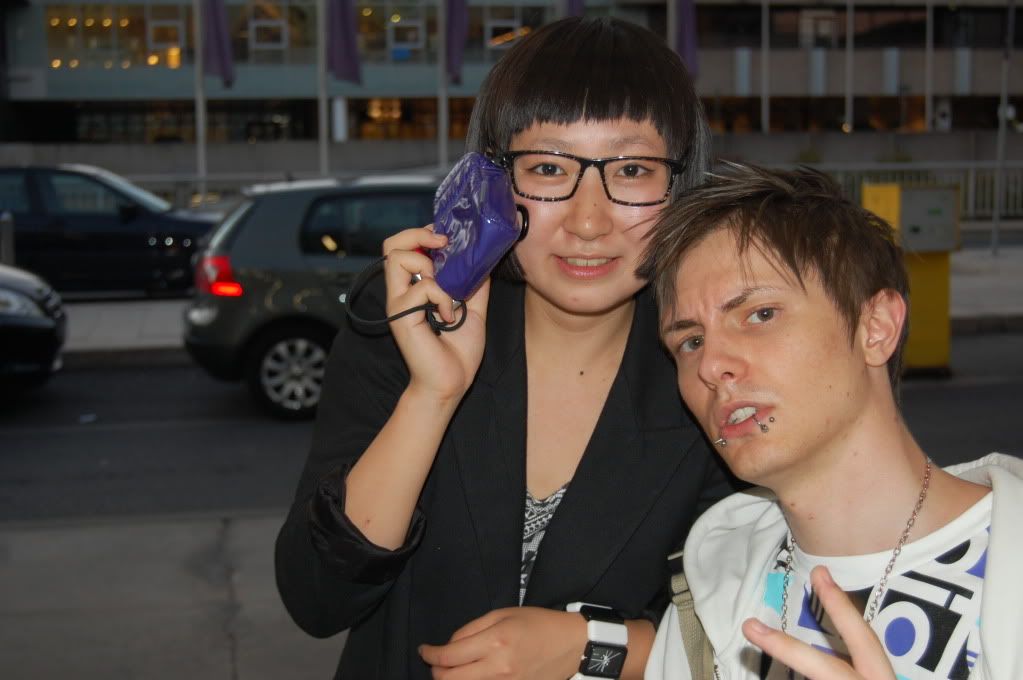 (glasses -Ray Ban, jacket -Romantic Standart, shirt -Stefanel, jeans -Uniqulo, shoes -Vintage, bag -DiY)
K.