..the
Sartorialist
.
Yep, I got my sweet little PC back which I had to send in to get it repaired. Sorry for the three weeks absence from blogging (or even checking e-mails).
So this morning I woke up, giving my skin a little peeling-face mask-soymilk cream-boost and sitting down with my coffee, a good tune and my old friend the internet. Long time long time mate.
So even though I didn't take any photos, even though I got a new hair cut and color last week (soooo different), but I'd like to share this with you:
I was browsing through the
Sartorialist
, who seems to have been visiting Tokyo lately and found these shots he took at
Bunka Fashion College
.
Right now I'm studying hard to be able to pass all the test to get into Bunka next year in April to study apparel design and as studying Japanese can be a real pain in the ass, I sometimes lose my motivation to sit down and write Kanjis over and over again. But every time I go to visit my friends at Bunka, or just go there to talk to the teachers or even if I only see, like in this case, pictures of it, I feel like all my motivation comes back and I think I totally can make it.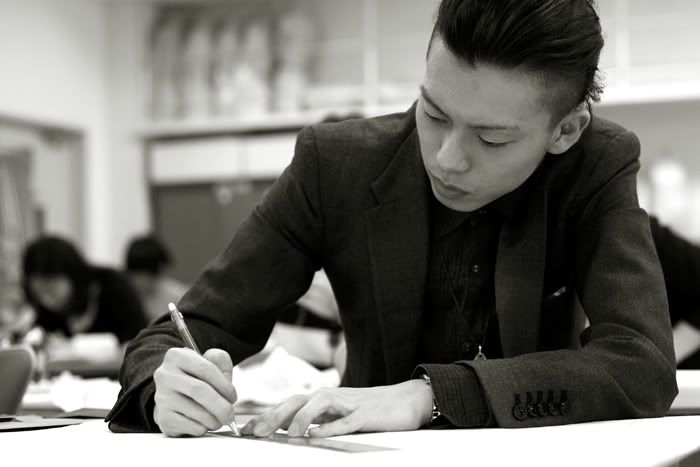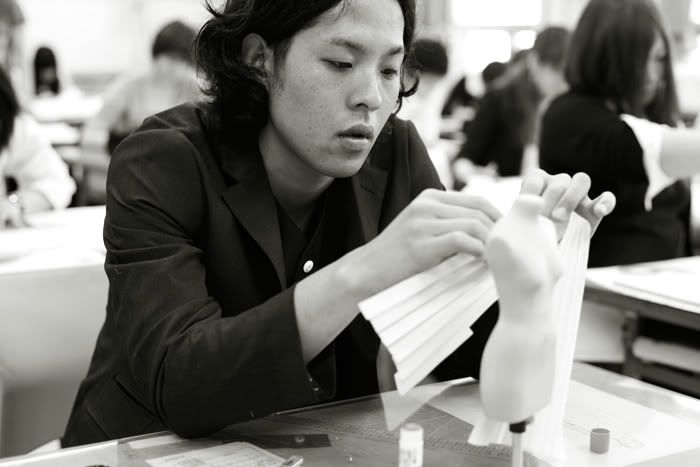 credits
The Sartorialist
What made my morning perfect:
And now I'm off to take a shower and then to a live, i think...dunno? I'm on holidays, I let other people plan my day haha
K.