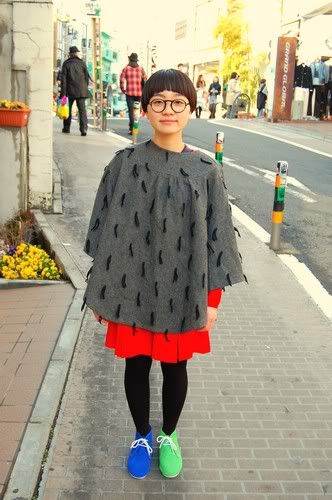 I loved this girl and her outfit so much that I even ran after her when I saw her in Harajuku. She was really small, but so incredibly fast that I almost couldn't catch up with her!
And I shall hit myself for not having asked her about her outfit details. Afterwards I saw her another two times being photographed by someone, so maybe I can find it out soon, when she appears on some web page or in a magazine.
Anyway, I just really enjoyed her look. Perfectly hedgehog.

K.