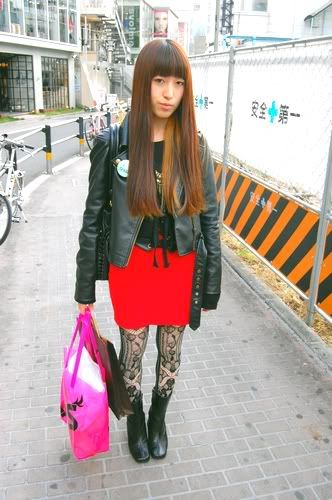 Name:

Saki


Jacket:

g.u.

Dress:

2ndHand

Tights: femme fatale (Sister)
Boots:

Mama's

Bag:

NADIA


Occupation:

Student

Current Obsession:

Lily Cole


Comment:

Thanks!



She was really cute and her tights just killed me!

It's my school's spring break from today and I can't tell you how much I am looking forward to my holidays. Also I can't wait for the cherry blossoms to finally bloom, as my friends and I we're already planning (for weeks!) our Hanami Party!

To me spring is always the time of the year to change something about my current life. Today I started with coloring my hair a bit darker again, next week I will be able to attend Tokyo Collection, and what comes next? and next? and next? This weather really makes me feel like there are no limits!

Anyway, have a nice day!