This is the last weekend of my spring break. The last week was just so intensive and fun. Almost every day we slept at my friend's house to work on T-shirts for the last Teenage Kicks. Making the design, deciding on a layout, choosing colors, mixing colors, printing: That all took us all night and by the time the shirts were finished it was already 11 am.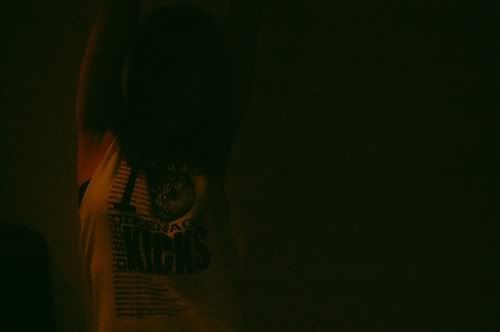 I know it's a bad picture, but I just love how the shirts turned out!
The last Teenage Kicks was incredibly good. Everybody just had so much fun and nobody wanted to stop the party, even when they turned off the music and switched on the lights at 6 am. Can't really say how GOOD last night was. I hope I'll get the photos soon.
I'm writing bullshit I know, but I have such a hangover now ahhh!
K.