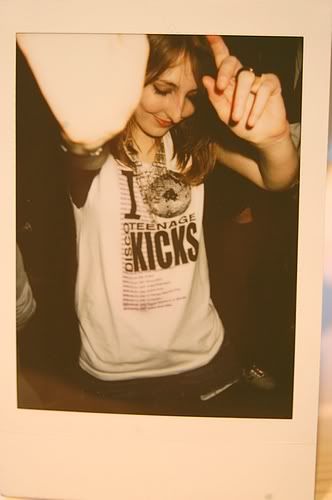 wrote the words to the saddest songs

The songs that said that life is too long

And the moon is always blue, just because


Why don't you sing me those other songs again?

All the songs that say life's worth the worry and the pain

The sun smiles through the rain, just because


she's the sweetest girl
Polaroid from the party on Friday, which I found in my bag yesterday. Love it! And you can see the Shirt a lot better!

AND the Libertines reunited. YES YES!
I'm soooo happy! YES YES!


Now off to a concert. Guestlist Ahoi!

(Oh what you gonna doooooo )K.
(atie)