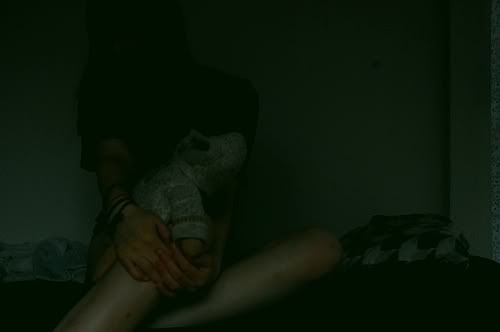 Seems like the rainy season has begun. It didn't stop raining since last night and even if I can't really say that I like the rain, the air smells so good. So despite my plans to stay at the school library today to study until I have to work in the evening, I went home for studying and finishing watching one of my favorite German movies called "Engel und Joe". I'm not sure if there's an English dubbed version, but I know there's one with subtitles.

I haven't watched it in ages, but when I was like 13 for me it was kind of the perfect love story. And now that I'm 21, I still think that way. I want to fall in love like those two in the movie...just with less heroin, being homeless and having a baby.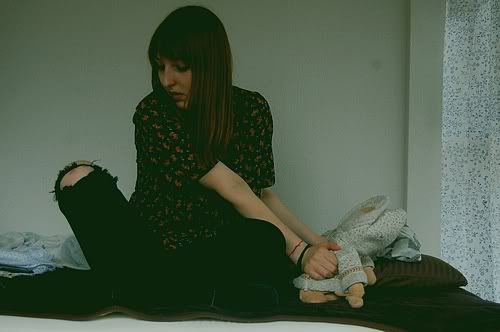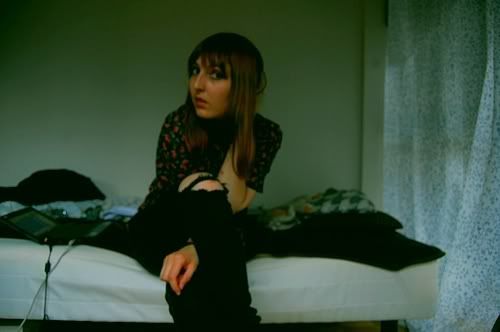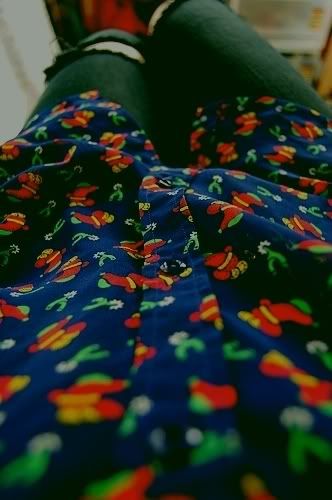 shirt -vintage, jeans -old, dev -from marlene!
K.